Currently adds a Combine Dropship and Gunship from Half-Life 2 using the Aerocraft Framework. Features custom sounds.
This mod is a PROOF OF CONCEPT for a future Half-Life expansion mod I'd like to produce – be aware that you will likely encounter bugs, and it will probably not be very balanced.
Half-Life RW – Combine Synths Mod features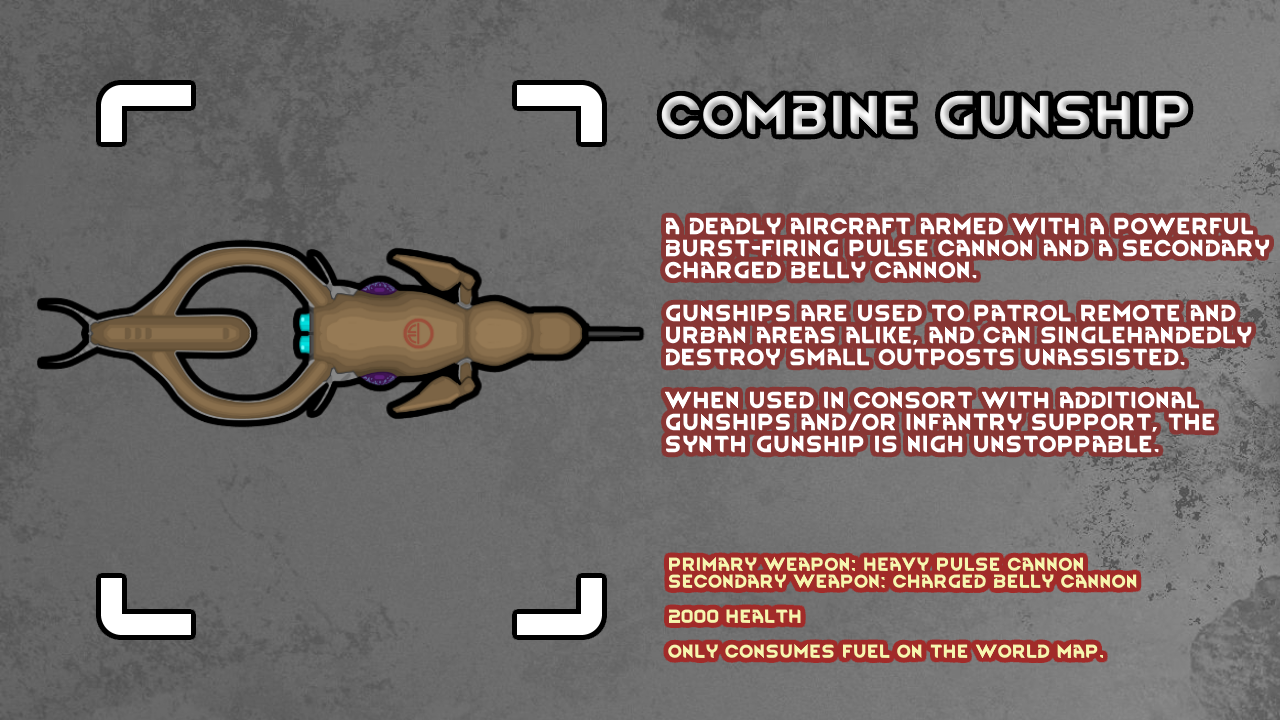 FAQ
Q: I encountered a bug, can you help?
A: Possibly. As the Aerocraft Framework itself is a brand new release and receiving updates frequently, some things in this mod may break because of their changes. I'll fix what I can, but understand that this is effectively a proof of concept for a much larger mod I'll eventually be releasing.
Q: CE Compatible?
A: Mostly, although it's very buggy (using "disable ammo" with the framework doesn't seem to function.) If you're using CE, the custom projectiles used in this mod are substituted with Charge Ammo variations with different effects.
Q: Is this a Guns Galore mod?
A: No.
Q: Do enemies use them?
A: Not at this time. In the full mod release, they probably will.
Additional credits:
Jicker / Slippin' Jimmy – Art, XML
空曜 and Mo – the Aerocraft Framework and a few art assets.
Valve Corporation – the Half-Life IP and the assets depicted in this mod, including sounds.