The Zipangu – Rice cultivating civilization Mod adds a realistic rice production which requires a lot of work and time. In early games that might cause your colony's growth to cease. Later on you can manage larger amounts of raw materials and desired products.
Despite the time and effort that the Zipangu Mod adds to the game, it also comes with equivalent reward!
Zipangu – Rice cultivating civilization Mod features
This mod adds the following elements:
Various forms of rice, including White, Brown, and Glutinous. Everything from paddy fields to milling machines, this mod aims to create an authentic farming experience: worms included.
Rice production is a multistage process that leads to several byproducts. These byproducts each have their own uses: yes, even the rice husks.
Lots and lots and lots of traditional Japanese food recipes! Of course we've got bento! But have you heard of Chimaki, Okoshi, Korokke, or Kompeito? Well, maybe the last one, since somebody gave a jar of it to the Demon Lord, Oda Nobunaga. (Fun facts are included with every meal.)
Seasoning! This mod also adds seasoning to its recipes, in the hopes of making it a tad more tasty and realistic.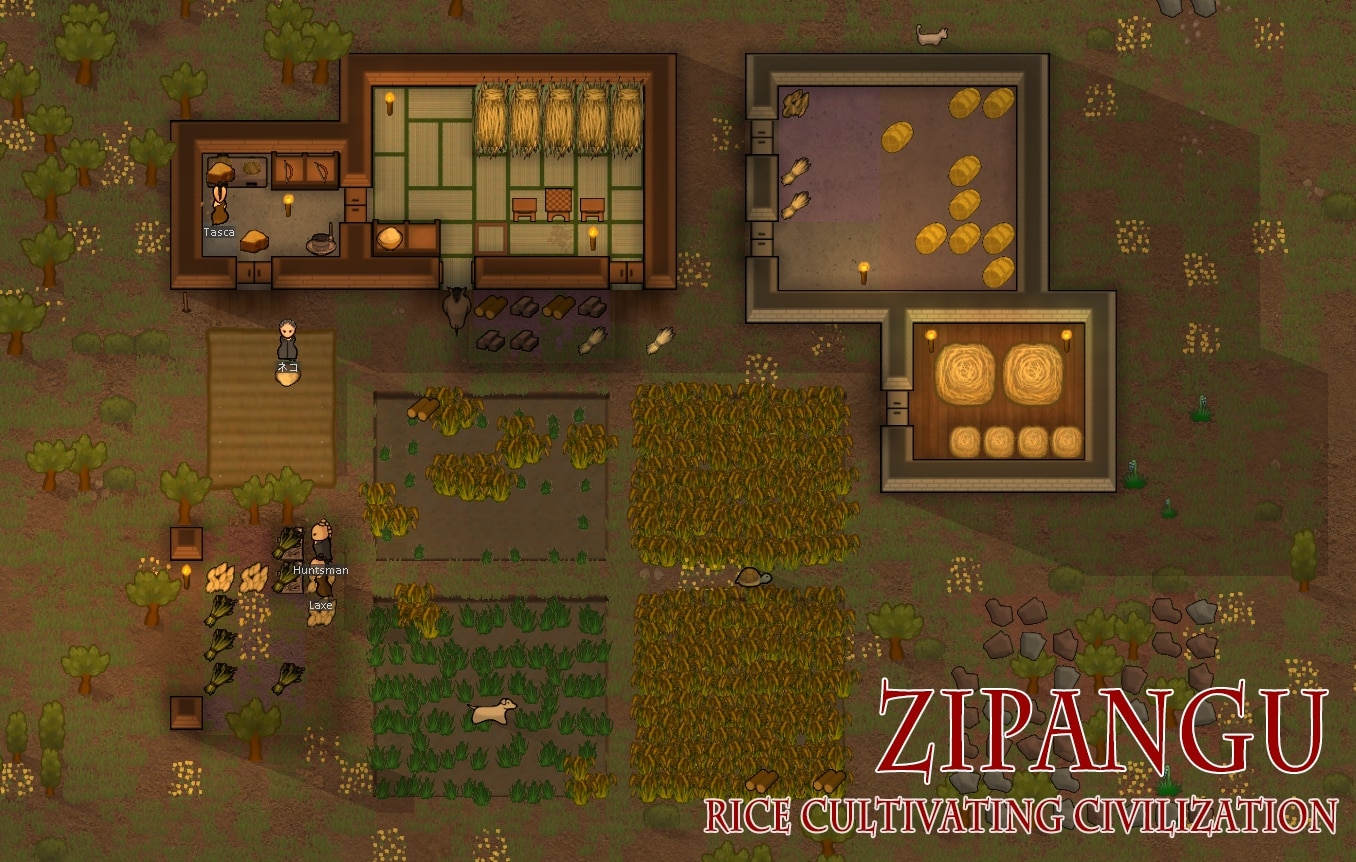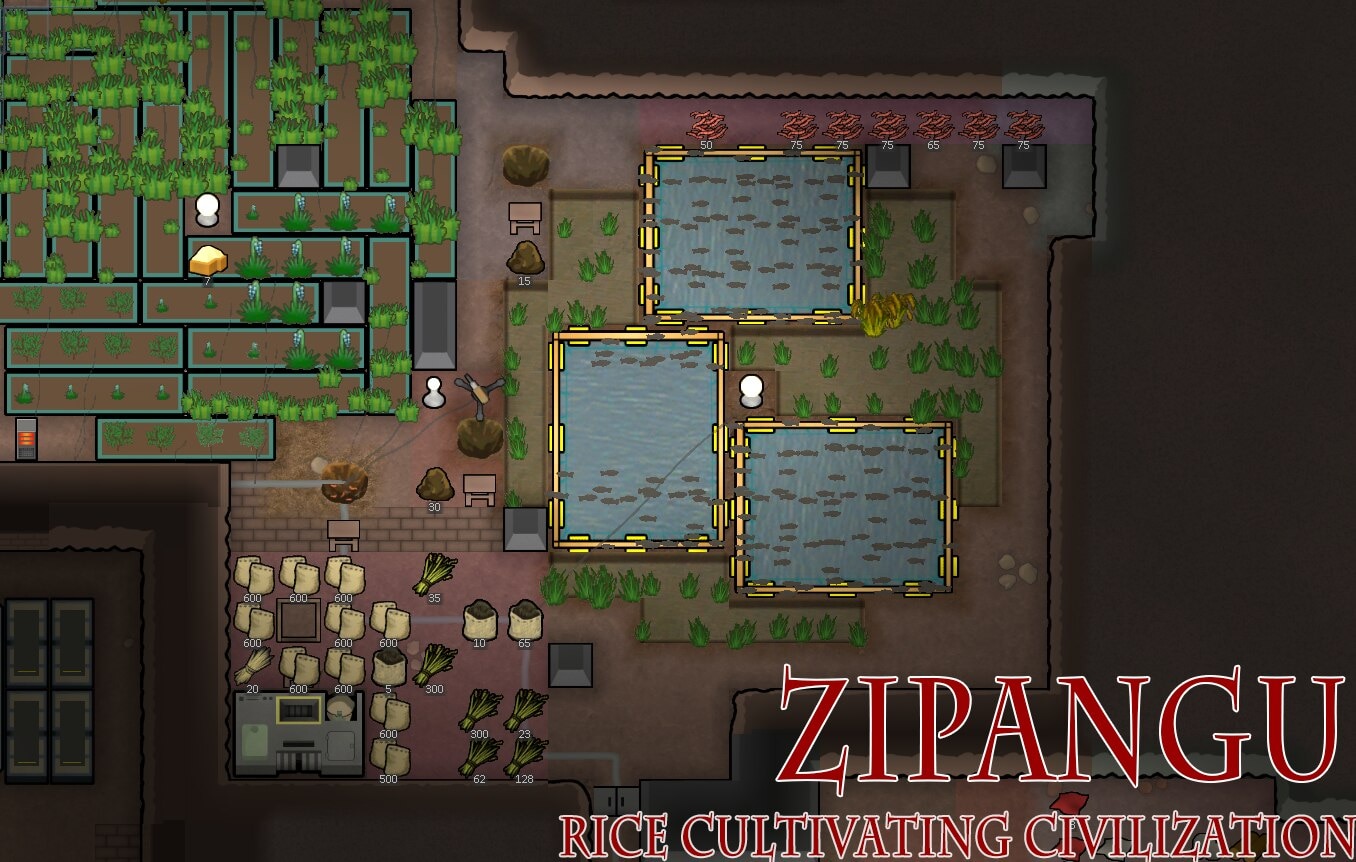 Compatibility notes
The Zipangu Pack Mod is originally made in Japanese, but the English translations are available in the translation folder. It is also available in Simplified and Traditional Chinese. If you want to use a different language, please create a new language folder yourself.
Please note that the Zipangu Pack Mod is a mod in development, and it's possible that it may suffer the addition, modification or deletion of functions and concepts.
Additional credits: English translation by Eita Mugekuri, setting the freezing temperature of plants by Fujisawa, scarecrow by Miyamiiya, hairstyle by Urumi333, textures by Wasabi99 and programming by Tosenbo.