The Vanilla Weapon Retextures Mod includes retextures for every vanilla and DLC handheld weapon along with some patches for stuffable melee weapons to use wooden handles. It should work on all recent game versions and is safe to add or remove from a save.
[K4G] Vanilla Weapon Retextures Mod features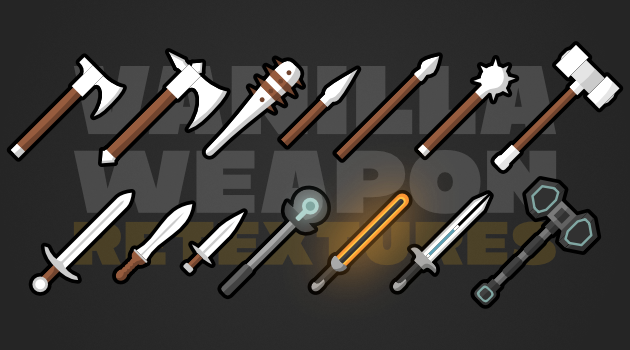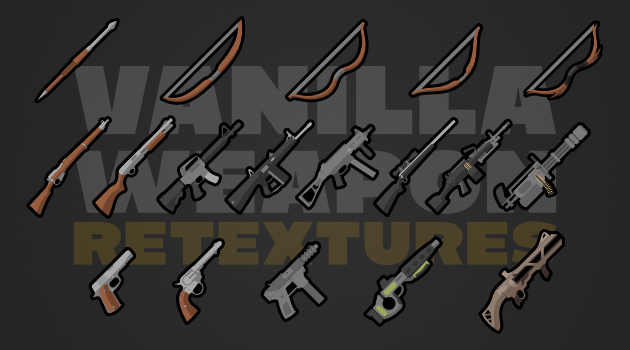 Additional credits: Krazy4Games – Textures and XML.
You are free to update and/or modify this mod at any time, credit and links to the mod and its creator must be provided.
This mod was commissioned by Tyrannical_Elmo.