The Stack XXL Mod allows you to increase the stack sizes however you wish! Want 10x, 20x or even 100x? Want to set different stack sizes for meat, meals, and resources?
You came to the right place!
Stack XXL Mod features
Set stack size multipliers. Want 10x or 100x? you name it!
Set multiplier specified to each category. For example, you can make meat stack to 750 (10x) while making meals stack to 300 (30x), maybe to balance thing out.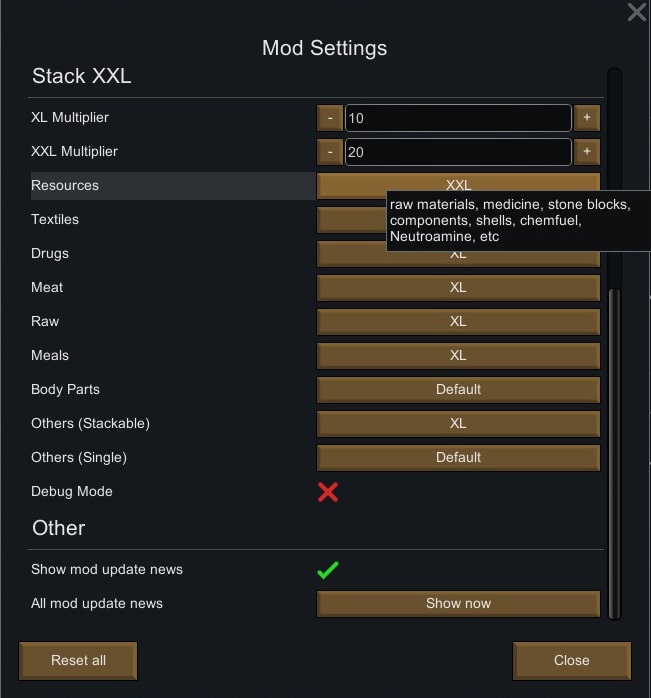 Important: Restart your game after changing this mod's settings!
Default Settings: Set resources, textiles, drugs, meat, raw food to 10x.
Translation Credits:
Japanese Translation by @Proxyer
Russian Translation by @KirillNaumkin