The Satellite Mod adds satellite building. The satellite consists of many modules and has some abilities.
Satellite Mod features
Orbital bombardment
Laser beam
Research boost
Power generation
Extraction of resources in space
Space communication
Satellite structure
The satellite is made up of modules. There are several important modules, in case of loss of which the satellite will be destroyed. They are shown in the screenshot. In addition, a satellite cannot exceed 25 cells in all directions.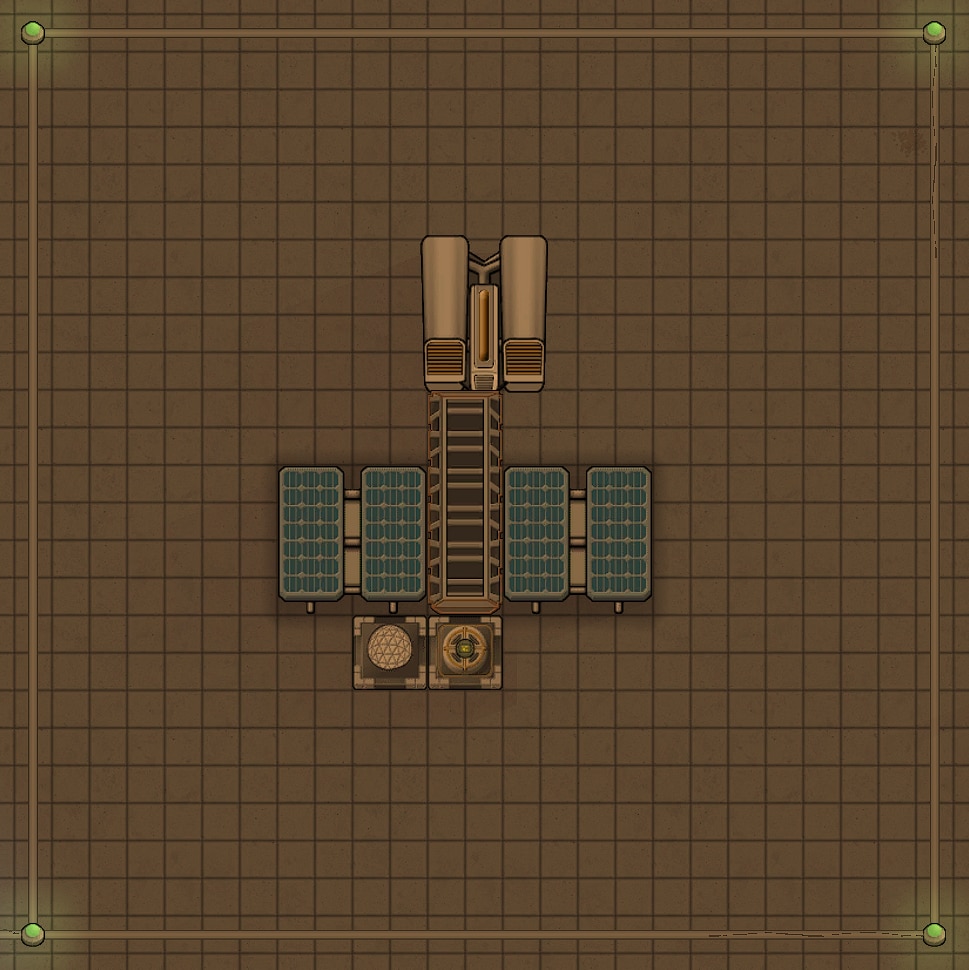 Satellite control center«Novax» center allows you to see the current state of the satellite.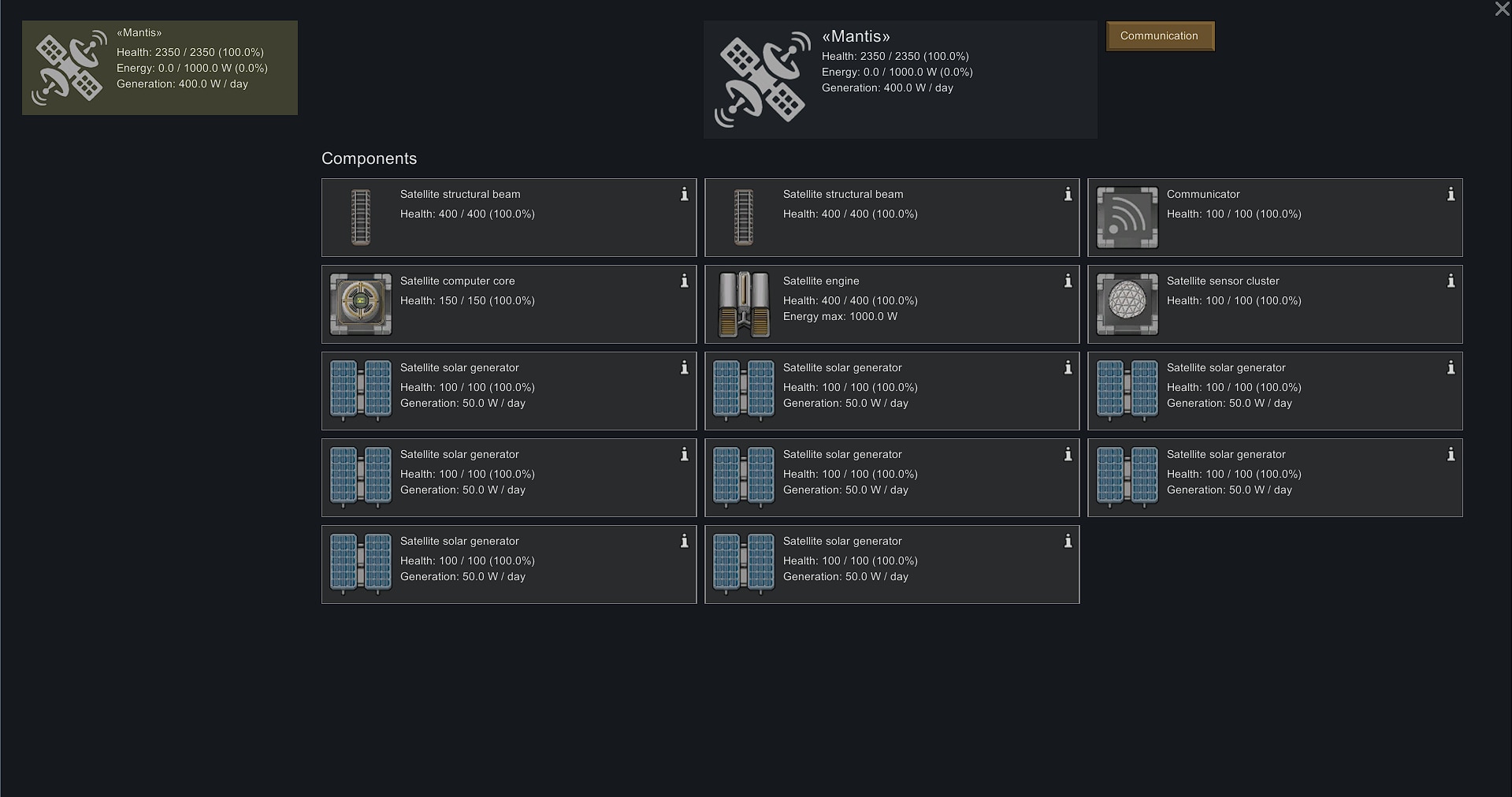 Customization
You are not limited in the number of satellites and it is much more convenient to distinguish them with customization.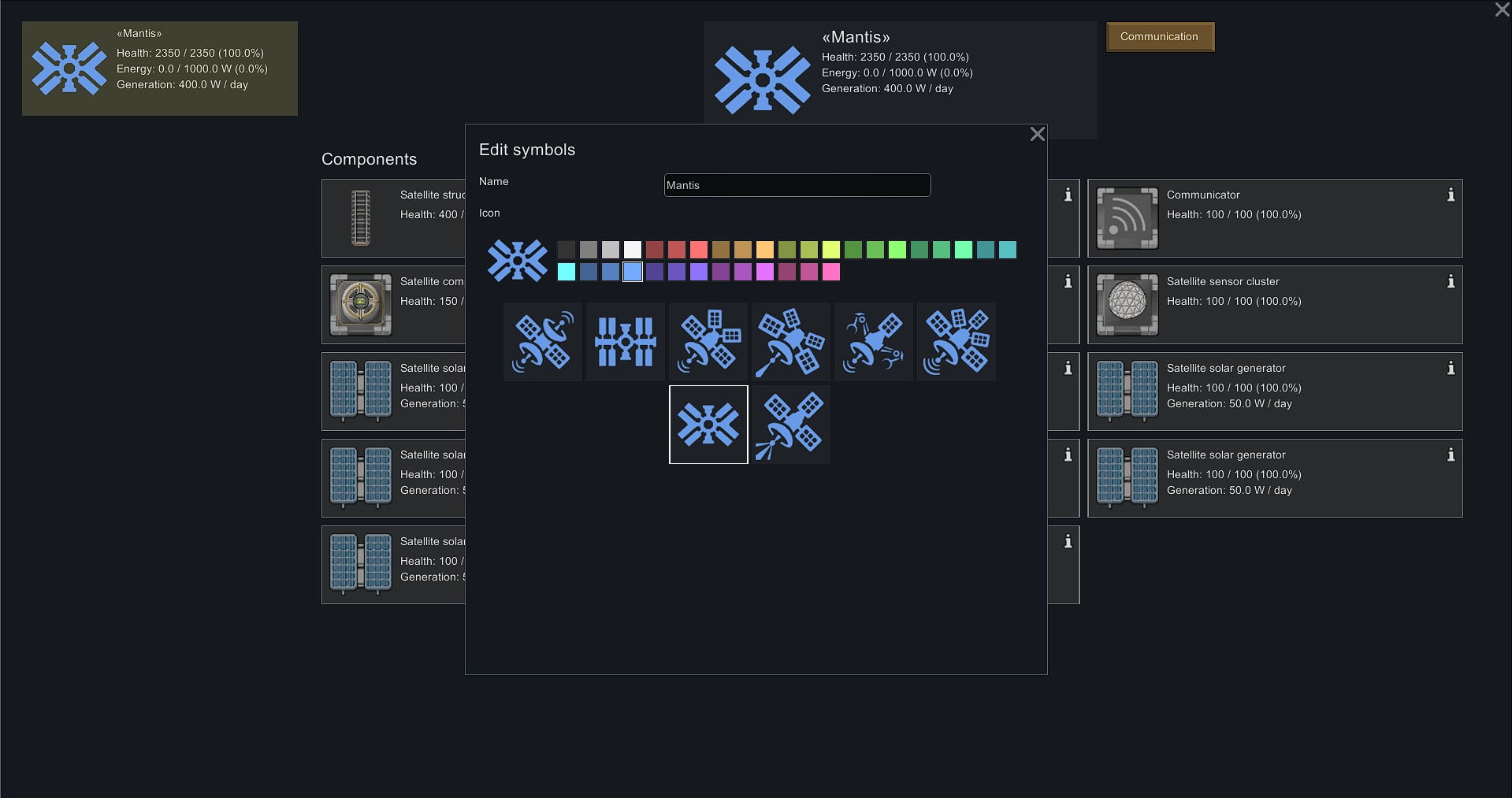 Space communication
Periodically, spaceships will fly over you, with which you can communicate and trade. Maybe in the future I will add more options.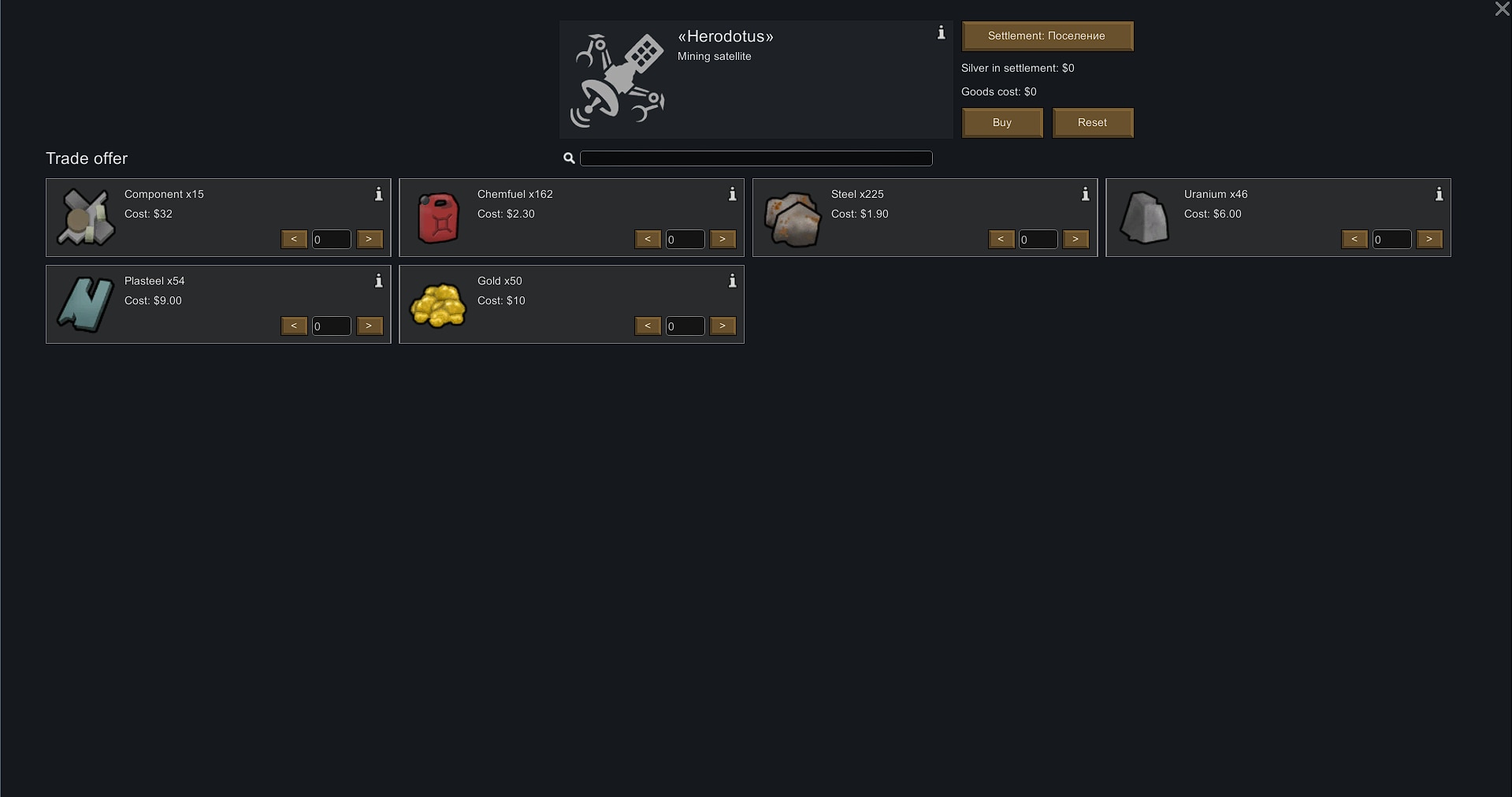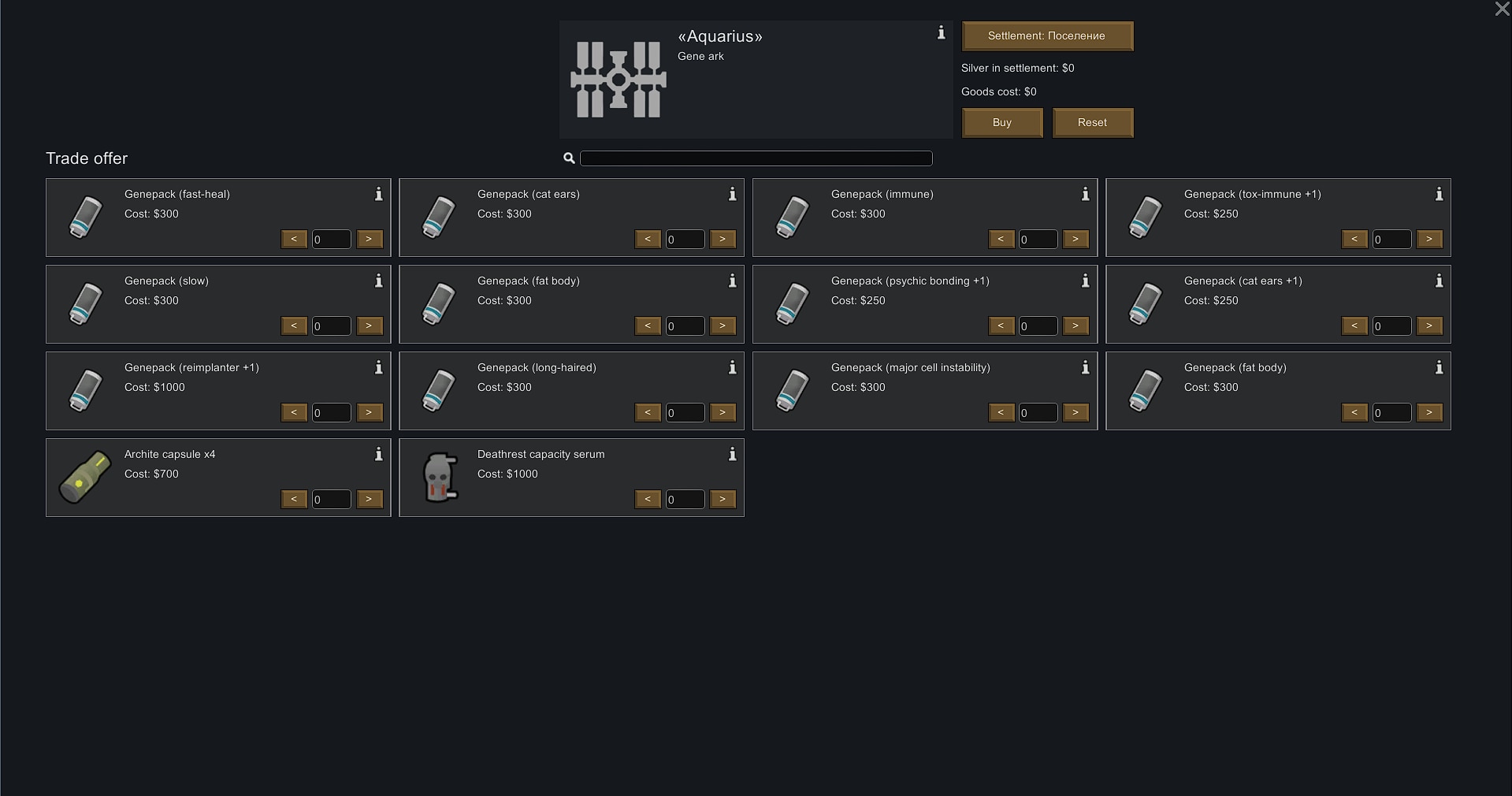 Compatibility notes
Requires de Royalty DLC.
English and Russian translations.
CE compatibility: Not tested, most likely everything is ok
HSK compatibility: Fully compatible, patch added