Dear citizen.
You have been selected as a member of a glorious rimworld expedition. Congratulations. You've become the lucky one to enjoy idyllic colonization in a peaceful rimworld. Accordingly, all your petty possessions will be attributed to our glorious administration.
In accordance with the generosity of our glorious administration system, this imputation procedure will be done free of charge. You must board the Deep Space Pioneer Ship TS3059-Lamda, which is scheduled to depart at 5 underground O clock on tomorrow.
This is a routine colonization that has nothing to do with the dissident incitements so-called "L5D-Khsi Food Production Complex Collapse" or the "Orth-32 Mining Base Rebellion."
Please report your status to the local administration as soon as possible and move to the spaceport. If you fail to comply, your body will immediately belong to the Food Redistribution Department.
GLORY TO THE SYSTEM.
What is this mod?
This mod adds an ideological style inspired by dieselpunk.
Rimsenal Style Pack – Urbworld Mod features
Vanilla:
– Revolver
– Auto pistol
– Bolt action rifle
– Pump shotgun
– Machine pistol
– Sniper rifle
– Assault rifle
– Heavy SMG
– LMG
– Minigun
– Chain shotgun
– Charge rifle
– Charge lance
– Mace
– Longsword
– Gladius
– Axe
– Knife
– Spear
– Warhammer
– Ikwa
Rimsenal: AVP
– Carbine
– Heavy pistol
– Battle rifle
– Anti-materiel rifle
– Marksman rifle
– Frontier rifle
– Automatic rifle
– Militia rifle
– Repeater
– Charge sidearm
– Scatter chager
– Charge driver
– Assault charger
– Burst charger
– Charge infantry rifle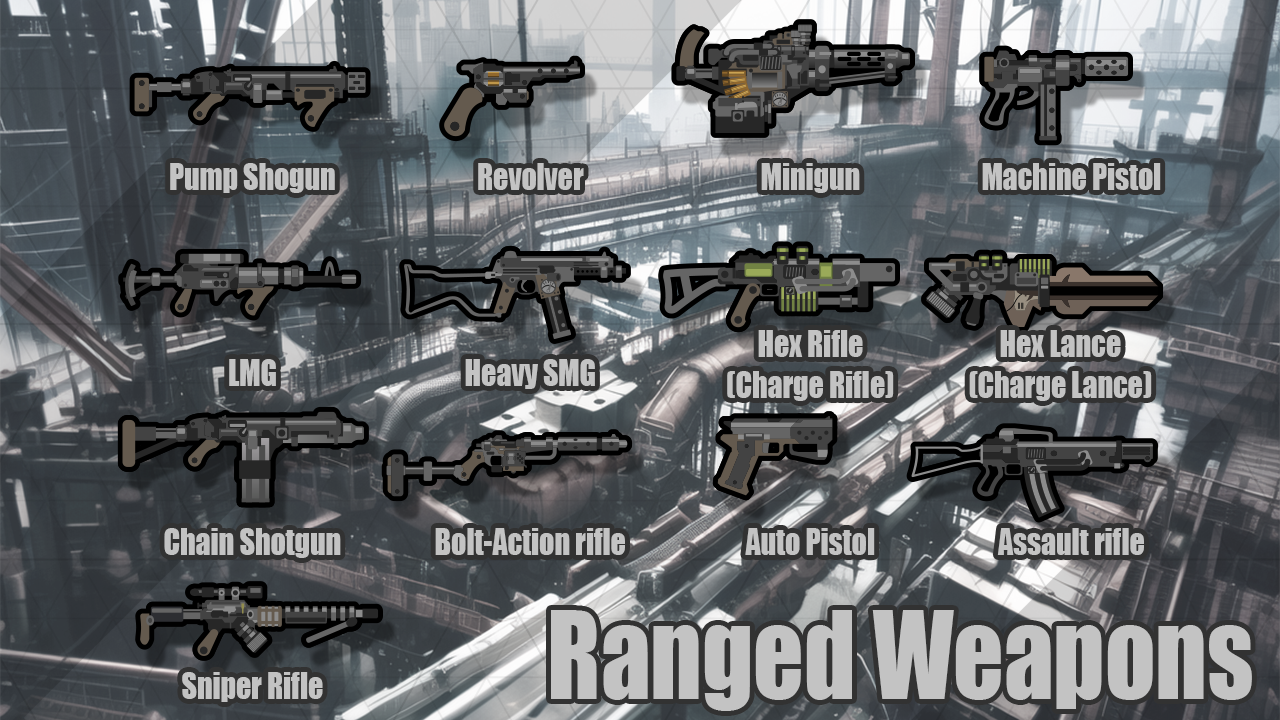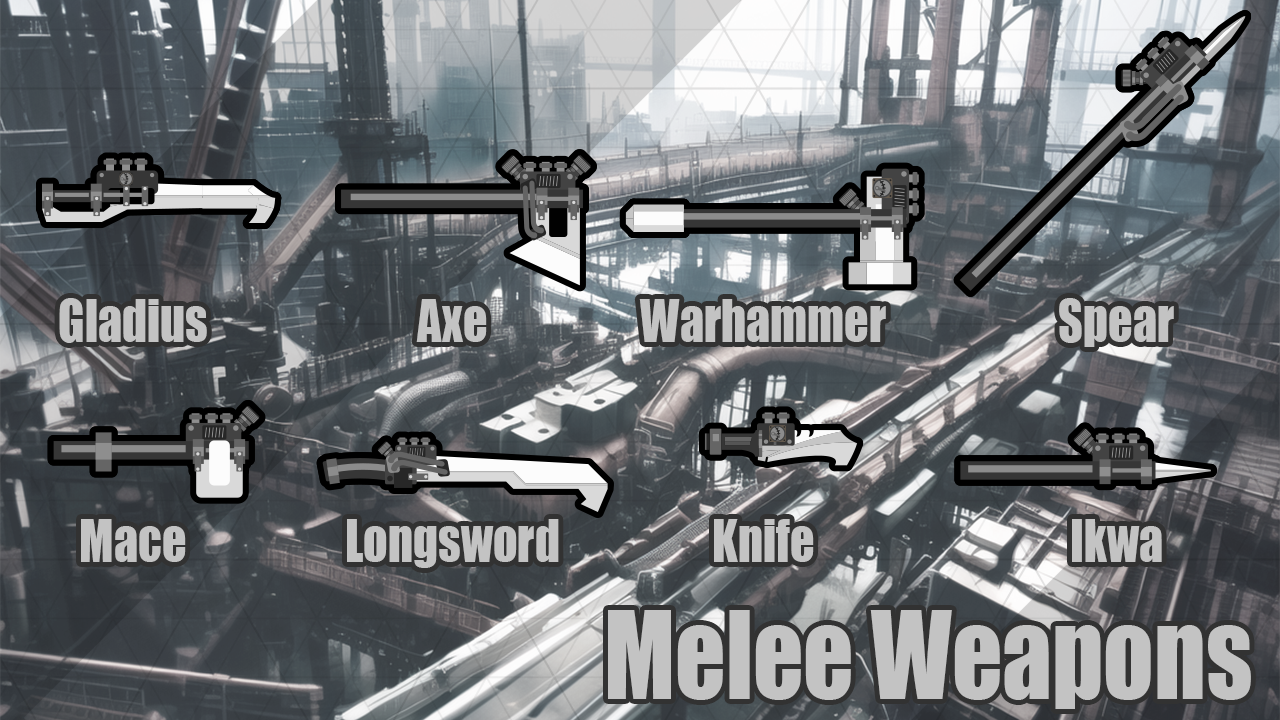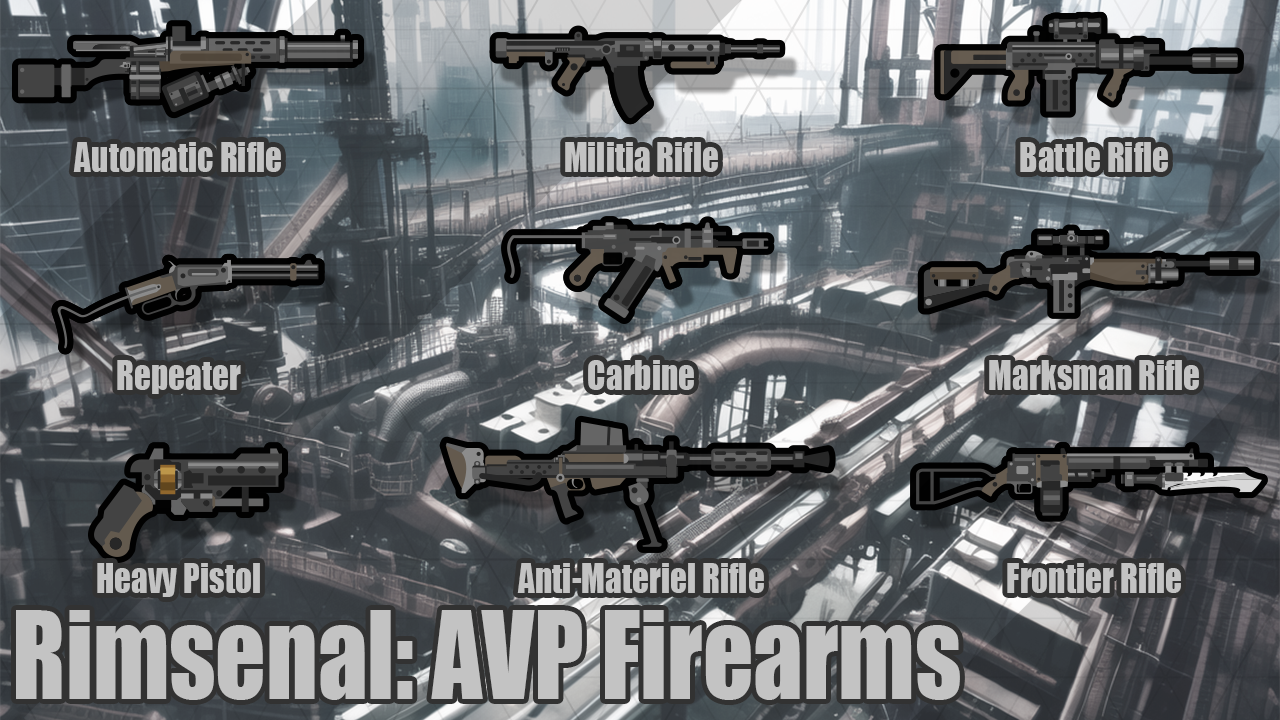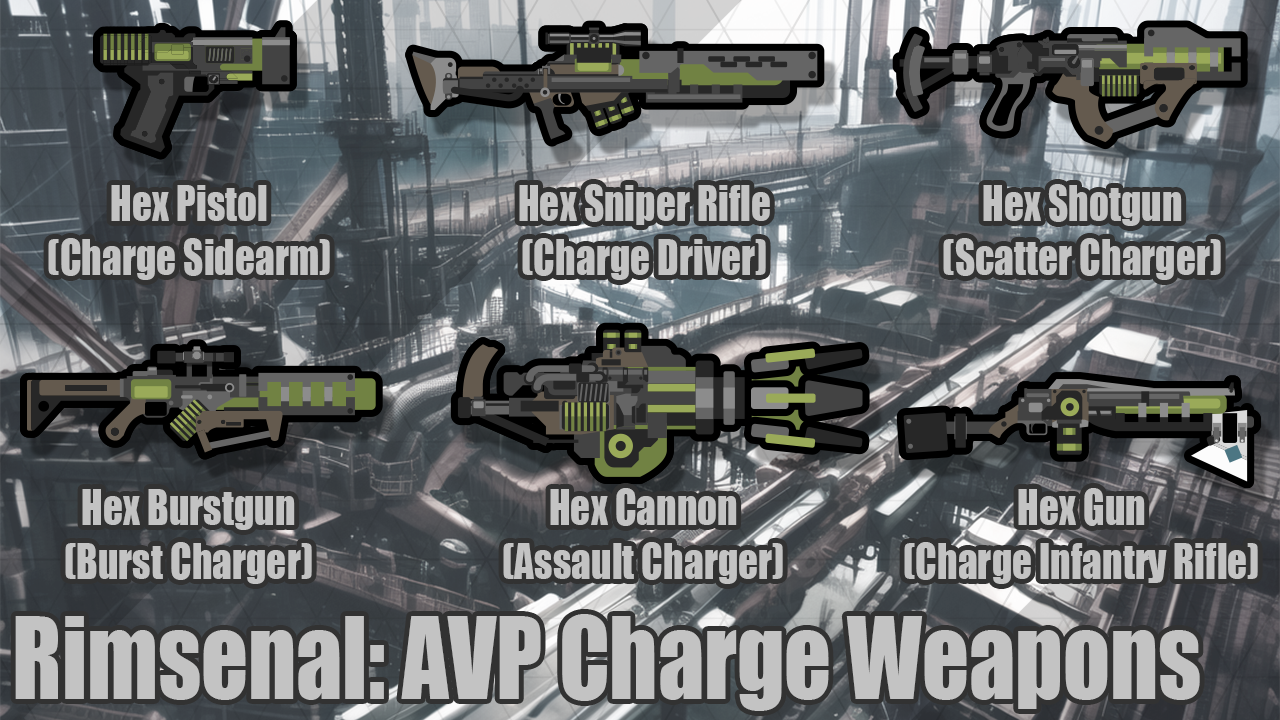 Compatibility notes
Is this CE compatible?
Really, citizen?
DO YOU REALLY WONDER IF THIS HUMBLE TEXTURE PACKAGE IS COMPATIBLE WITH CE?
This is a style pack mod. It doesn't affect internal definition of items. If it does, you did it wrong.
Now you understand? Good.
Report to Food Redistribution Department and be a nice nutrient paste package.
Given your intellect, you are more valuable to be used in that way.
GLORY TO THE SYSTEM.