The Quick Links Mod is a "quality of life" mod that gives you more options for some Orders, and faster access to Orders.
Quick Links Mod features
When an item is selected and a command button shows up, right-click that command and to select the Order tool. For example, you have one wall segment selected, instead of just setting one bit of wall to be deconstructed, select the deconstruct tool directly. No more clicking around in menus to find it!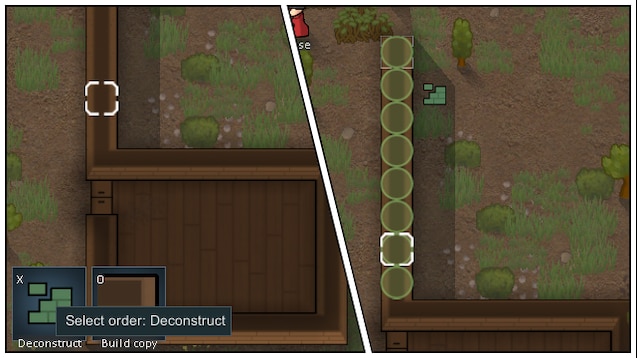 Extra Right-click Options
Growing zone – allow you to create growing zone for fertile, fairly fertile, and not very fertile ground
Harvest/Chop wood – allows you to select only fully grown plants and trees
Cut plants – allows you to cut only blighted plants
Mining – allows you to mine only selected steel, or gold, or machinery