The Graphic Overhaul Mod comes with graphic replacements for many items in RimWorld. This is a large, ever-growing texture package for the game.
Graphic Overhaul Mod features
Items include (but are not limited to):
Meals (i.e. Simple Meal)
Steel, Plasteel, Gold, Silver, Jade
Cloth, Leather, Devilstrand
Farmed crops (i.e. corn, potatoes, rice)
Drugs and Medicine
Body Part and Implants now all have their own graphics (they aren't all just a generic box anymore)
Workbenches (i.e. butcher table, nutrient dispenser, kitchen stove)
Sculptures – A large collection of statues and sculptures.
User Interface buttons – Now full color graphic buttons.
Misc. Textures (i.e. Hive)
Texture replacements for other mods, including: VGP More Veggies, VGP Garden Fabrics, VGP Garden Medicine, VGP Vegetable Garden, VGP Garden Gourmet, Expanded Prosthetics and Organ Engineering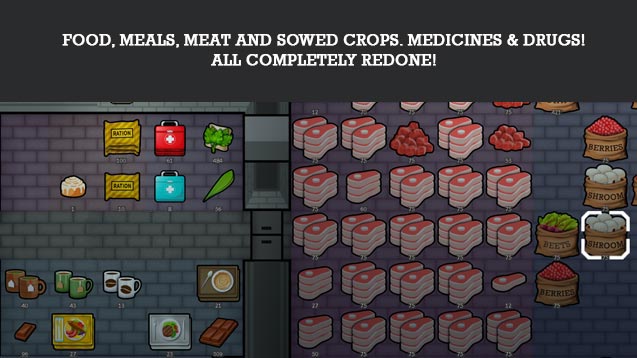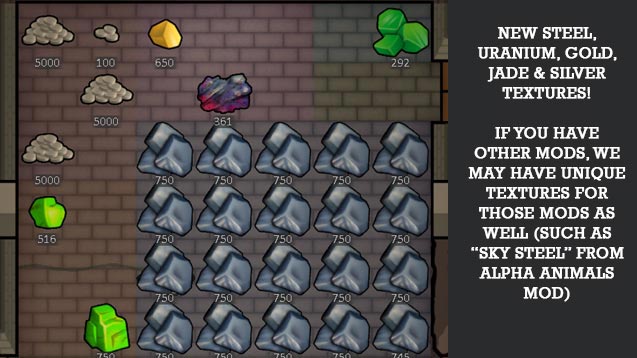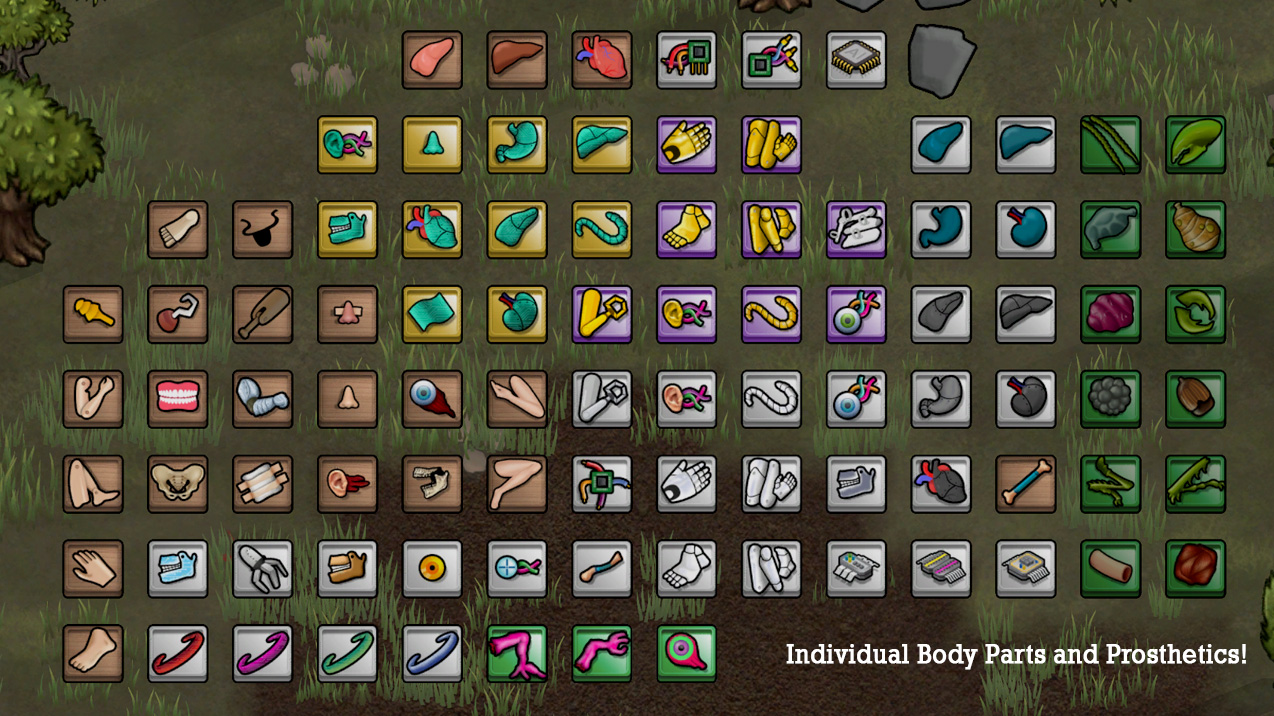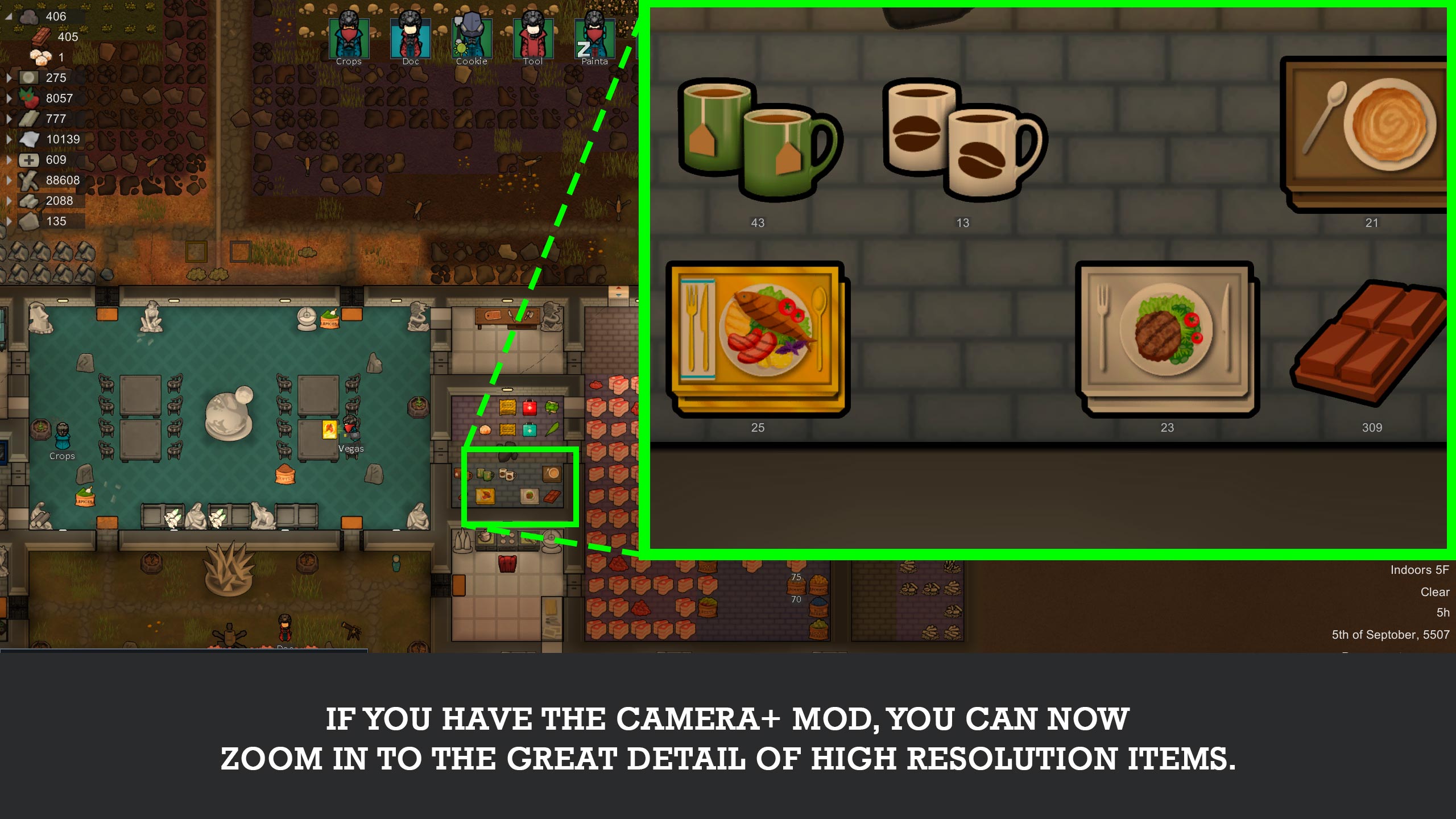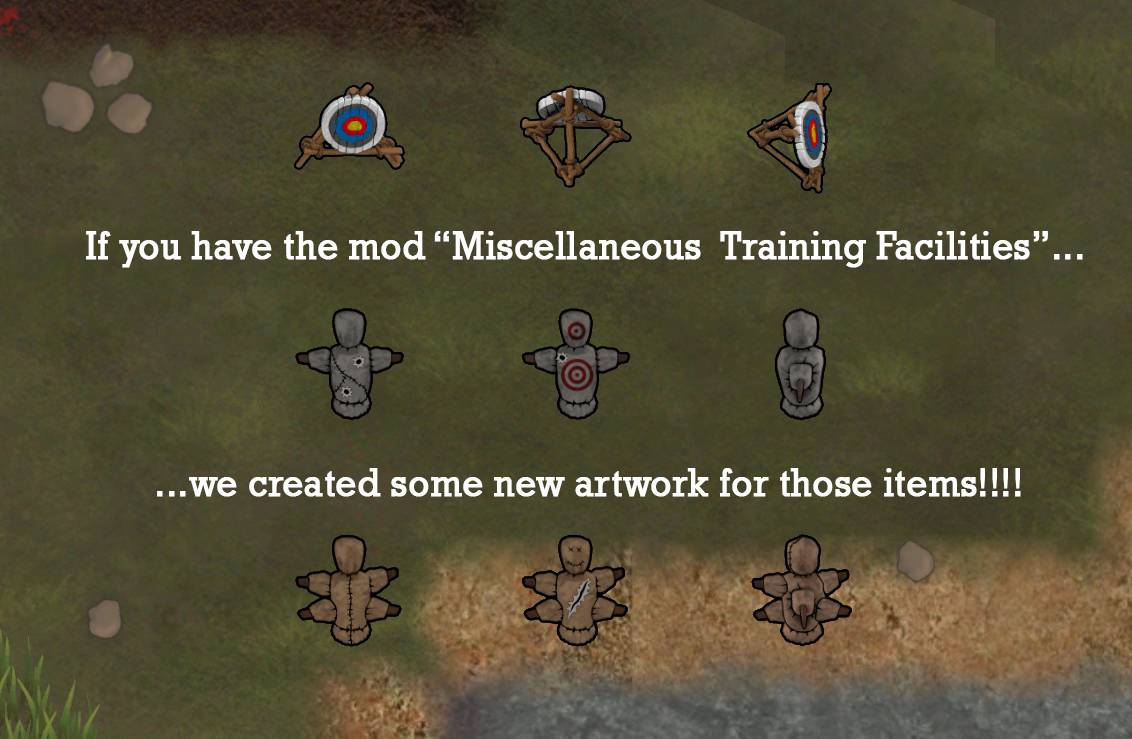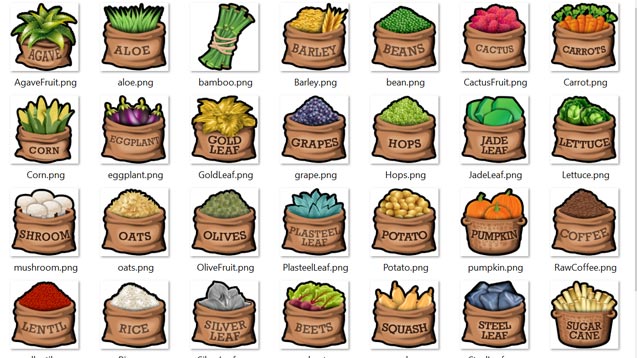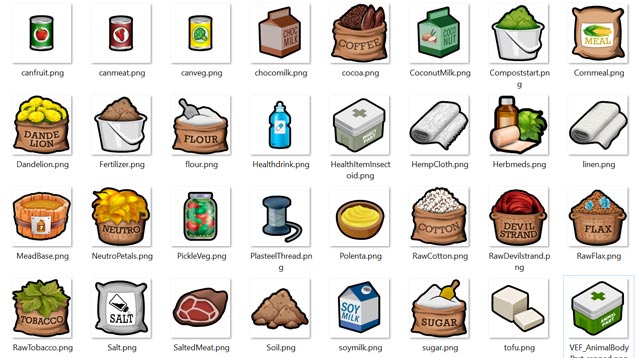 Compatibility notes
The Graphic Overhaul Mod should be compatible with MOST other mods. It is currently having issues with some medical mods, where the other mod replaces the standard "body part" box image with custom graphics. Working on the forums to get a fix… In general, this mod uses xpathing to ONLY replace/add textures and texture paths (and adds masks), it does not change any other def information. If a texture doesn't exist, then this mod wont replace it. If an object exists, then it will ONLY change the texture (although it may add new texture info).
Note: The Graphic Overhaul Mod does NOT replace textures in EVERY other mods. If you install another mod and expect this mod to automatically change the graphics in it, it probably wont. This mod only changes selected graphics from the default game, and the graphics for a few other mods (see the list above).
Thanks to kwang4 who helped with alot of the xpathing. If you find any problems, please contact the author on the Rimworld forums under the username Jabbamonkey.
This mod is released under Creative Commons 4.0, meaning you can repackage, redistribute or alter this mod as long as credit is given to the author, for non-commercial purposes.